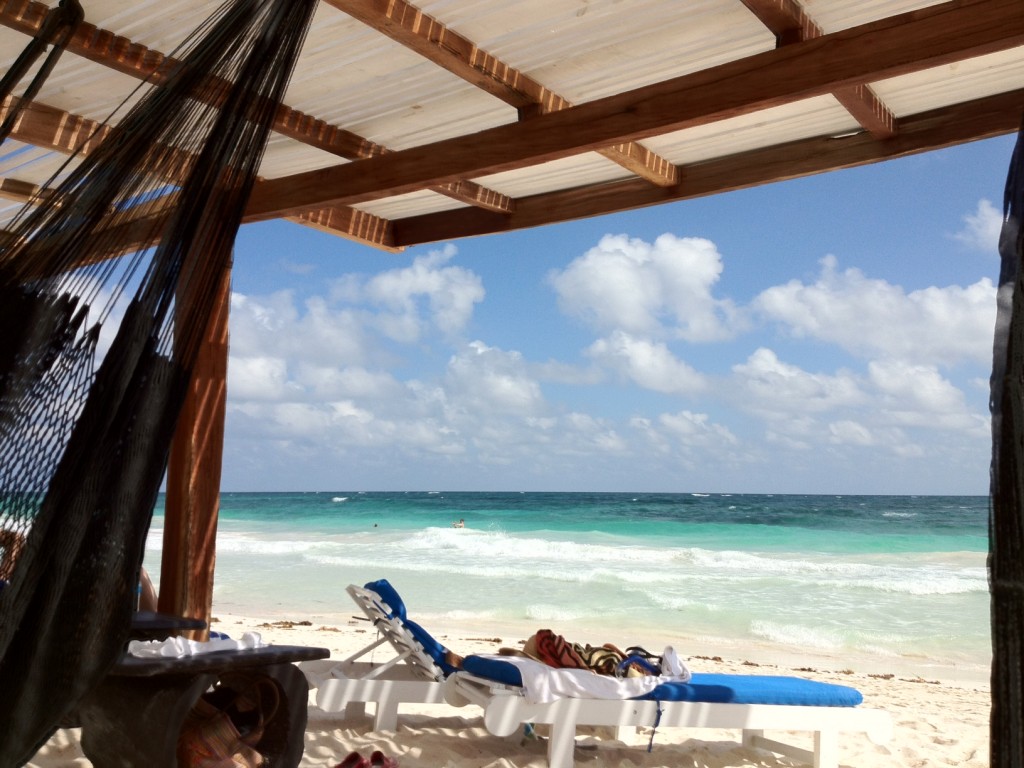 Crayton and I went to Tulum three years ago, and we loved it so much we decided to spend five days there this year.
The beach is still spectacular, but the town didn?t feel like the same place. New pricey hotels and restaurants lie along the beach road. There?s a Tulum aesthetic now: hand-painted signs meant to look weathered by the sun, open-air restaurants with lights hanging from the trees, bars with chalkboard menus that sell artisan mezcal and fresh-juice cocktails. It?s charming until you realize that it all looks the same, and the prices, for middling to below-average food, are double, triple and quadruple of what you?d pay in Mexico City. (This is along the beach ? you can still find cheap taquer?as and street stands in town.)
I know I sound nostalgic, but I liked how solitary the Tulum beach felt on our last trip. I liked the mix of casual and cool and rustic, and I liked that it still felt like Mexico. Of course everyone else did, too, which is why there are now more people than ever.
Here?s quick run-down of our trip, in case you?re headed there anytime soon.
TULUM LODGING & TRANSPORTATION
We stayed at the Secret Garden hotel, the same place in town where we stayed last time. We paid about $63 USD per night for a room with air conditioning and a kitchenette, which I still think is a good value for your money. The hotel provides fruit and cookies for breakfast, and free tea and instant coffee. We made breakfast in our room a few times and ate in the garden, which was nice.
We rented a car for fairly cheap through Budget at the Canc?n airport. Usually we decline extra car rental insurance, as our credit card provides basic collision coverage. But the rental agent insisted that according to Quintana Roo law, we had to pay for third-party liability insurance, meaning any costs if we injured someone else in an accident. This cost an extra $20 USD per day. We asked him to show us the law, and he pulled up a page on the Internet that appeared to reinforce what he said. Anyone else ever have to deal with this?
WHERE TO EAT
Usually Crayton and I skimp on lodging so we can spend more money on food and sight-seeing. My favorite upscale restaurant ? worth every penny and then some ? was Hechizo, a small place with only three nightly seatings located at the end of the beach road. Chef Stefan Schober, who owns the restaurant with his pastry-chef wife, sat down at our table and recited us the menu, which changes daily depending on availability of ingredients. We ordered shrimp curry and steak, and ate every last lick of sauce, and every grain of rice off the plates.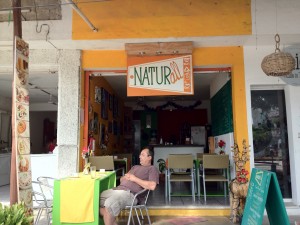 Another favorite in town was NaturALL, a cheery spot for a cheap Mexican or American-style breakfast. I liked the banana pancakes (expats in Mexico know how hard good pancakes are to find), the eggs with chaya, and the chewy, crisp toast. Good coffee and orange juice too, and they?ve got WiFi.
For a heavier lunch or dinner, I loved the mole veracruzano at El T?bano, one of the older beach-road restaurants. (Tip: Bring bug spray when you?re going out to eat, or ask the restaurant to lend you some.)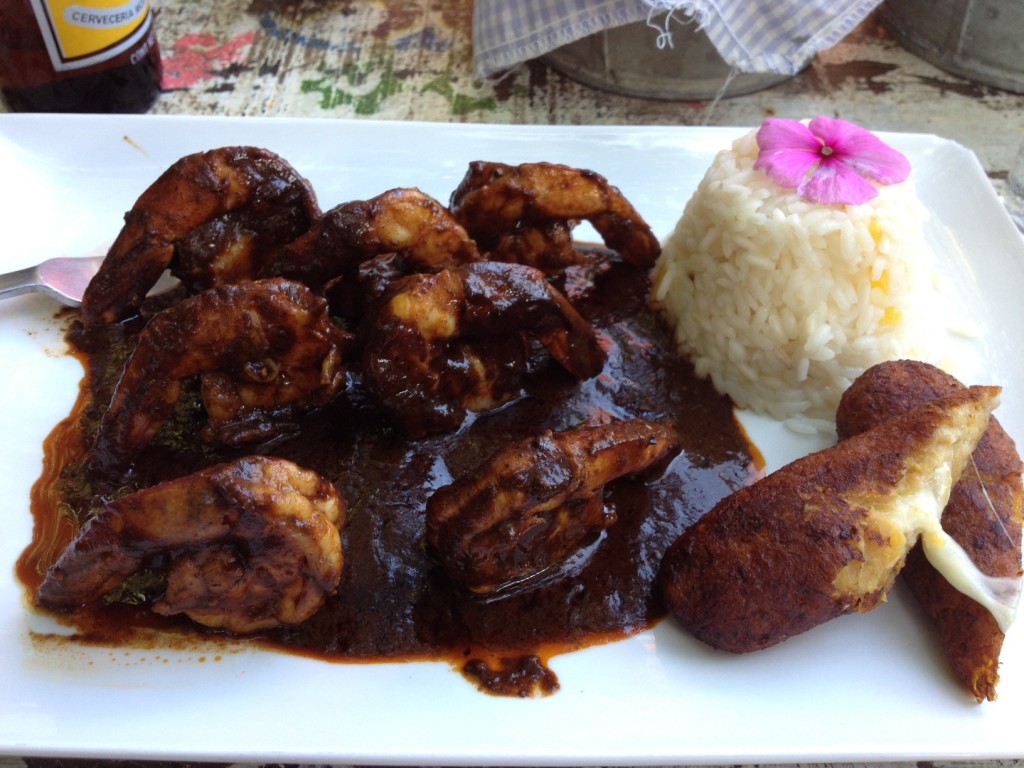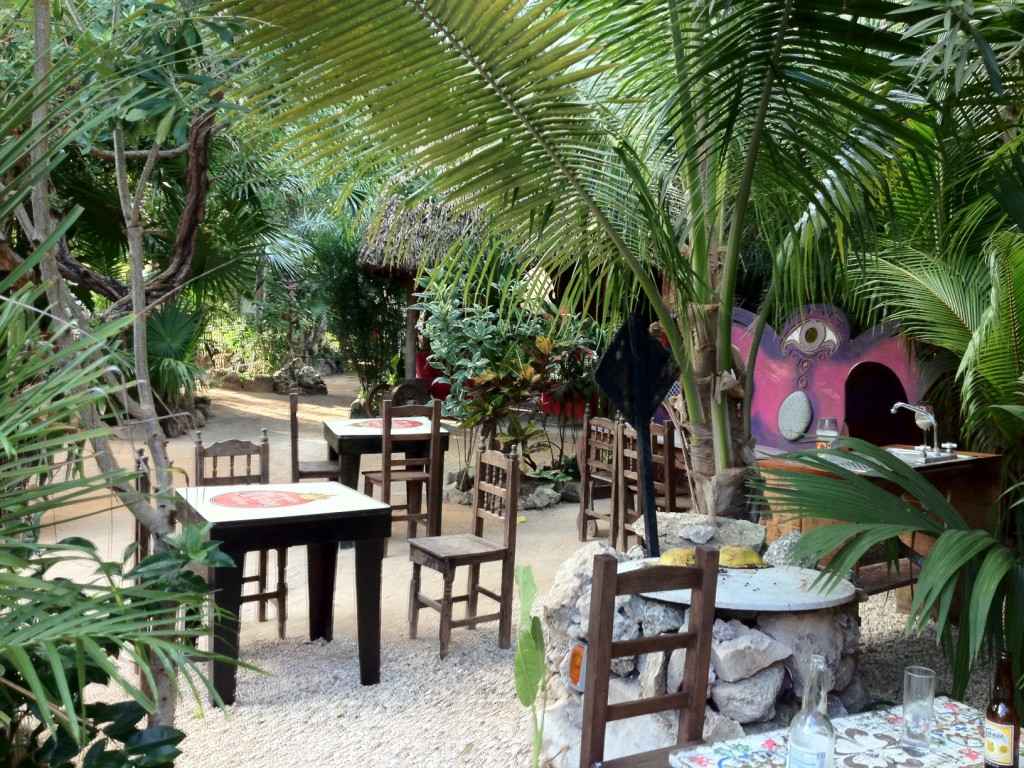 We also liked Hartwood, an outdoor restaurant owned by two Americans (former New Yorkers). Crayton had a succulent grilled arrachera, and I had a spicy, peppery grilled fish served in a j?cara with beans. The vibe is quirky and chill, like so much of Tulum now, and the cocktails were excellent.
BEACH TIME
Because our hotel wasn?t on the beach, Crayton and I had to choose a hotel or beach club to visit every day, or pick a section of public beach. Coco Hotel, one of my favorites, didn?t have beach-side drink or food service, but it did have hammocks and a covered area, which is good for people like us who aren?t sun-worshippers. The hotel restaurant, Juanita Diavola, also had decent pizza ? thinnish crust, not too much cheese. Better than a lot of places in Mexico City.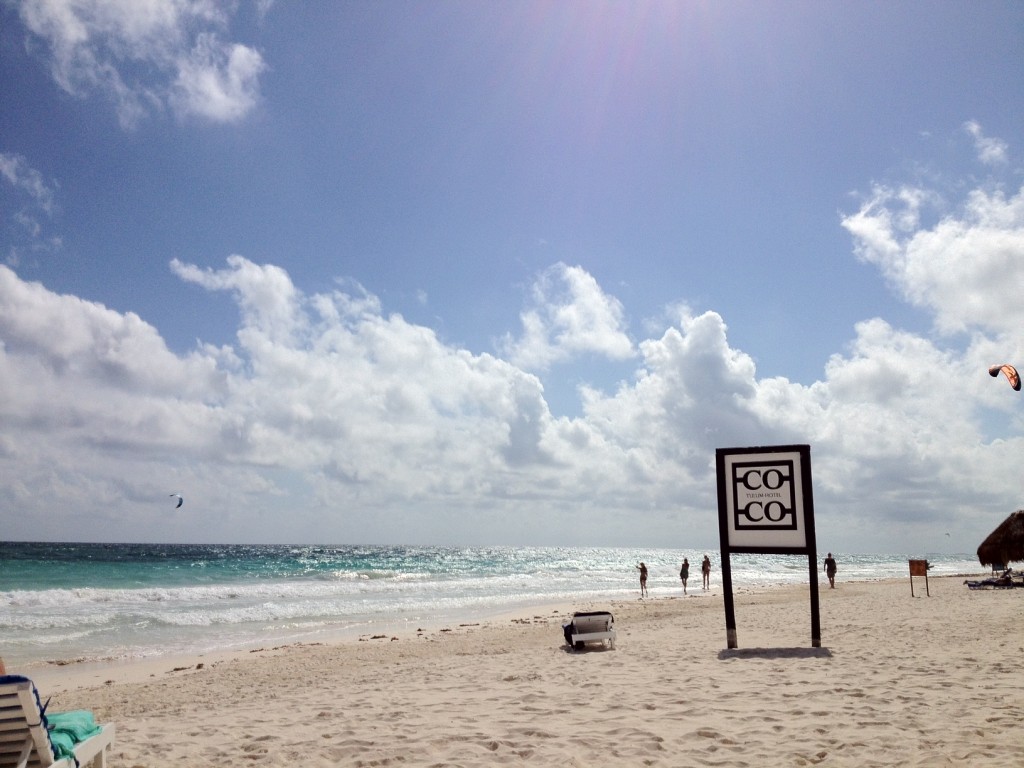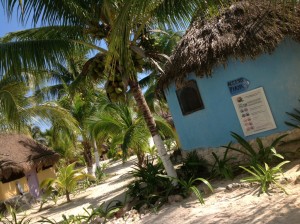 My other favorite beach to laze away the afternoon was Zazil Kin, located just south of the Tulum ruins. You can rent beach chairs for 50 pesos per person, and a little cabana serves beer and potato chips. You could also snag a section of the public beach directly in front of them for free.
We sat under a palapa all day and then walked down the beach for a late lunch at Mezzanine.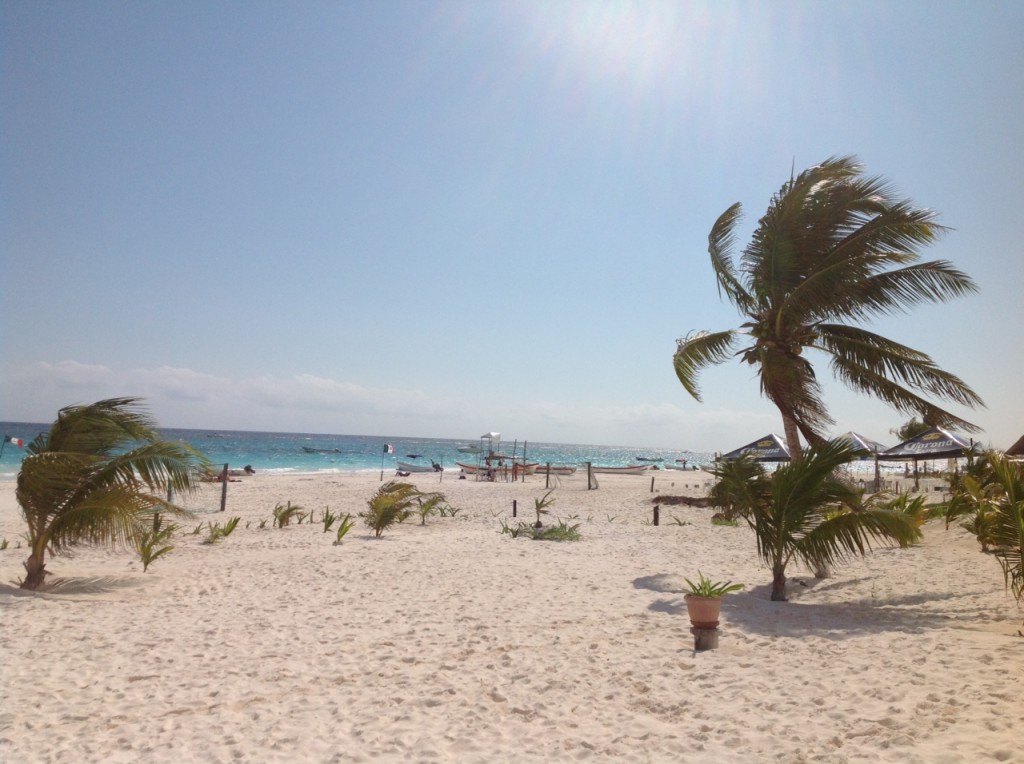 I?d like to go back to Tulum, but I realized on this trip that I really want my own kitchen, and I want to be further away from the trendy masses.
Have you found your own attitude about travel changing? How many trips does it take to really get to know a place?
See full story on themijachronicles.com